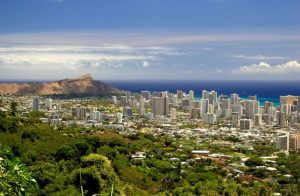 Hawaii is the 50th and most recent state to have joined the United States of America, having received statehood on August 21, 1959. Hawaii is the only U.S. state located in Oceania and the only one comprised entirely of islands. It is the northernmost island group in Polynesia, occupying most of an archipelago in the central Pacific Ocean. Hawaii is the only U.S. state not located in the Americas. The state does not observe daylight saving time.
We have a location in Hawaii. you can find us on google plus.
For all of your Hawaii car shipping and Hawaii auto transport needs, or to find car carriers for shipping a vehicle or even just get a auto transport or car shipping quote Andrew Auto Transport has you covered! To find out more about Hawaii please visit the Hawaii state government and the trip advisor page for Hawaii.
Hawaii Auto Transport